Getting young people's voices heard
"When 1/12 trustees are named either John or David and fewer than 3% of trustees are under 30, it's no secret that board diversity is an issue,"

the Young Trustees Movement
Current available Charity Commission data shows that, of 953,062 trustee roles registered, 11.7% are taken by people under 40 while just 2.6% are under 30. This is why, for the third year in a row, the Co-op Foundation has awarded a grant to the Young Trustees Movement.
Our latest £20,000 award will be used to further their aims: encouraging young people to apply for trustee positions and supporting organisations to become more welcoming and nurturing spaces for them.
This grant forms part of our commitment to tackling inequality on charity boards so they are more representative of the communities they serve. It builds on other funding we've awarded to Getting on Board, which is working with the campaign group Action for Trustee Racial Diversity to develop the first practical guide for charities on how to recruit and retain Black and Asian trustees.
The Young Trustees Movement
"As the South Wales Young Trustees Movement Ambassador, I really feel like I'm making a difference to the reputation of young trustees in South Wales and more widely across the UK. There are excellent staff and access to superb networks that make me feel supported and involved in the process of the organisation. I feel like young trustees are more fully understood and valued by charities in Wales as a result of the work I am supported to carry out."

Joe Stockley
The Young Trustee Movement encourages and supports young people to apply for trustee positions. It also helps organisations to support young trustees, increasing representation in the rooms where decisions happen.
It works with ambassadors and champions for the cause, as well as with young people, to build a network to support what they are trying to do. The movement also aims to be representative of different backgrounds, championing diversity at every level.
By 2024, the team hopes to have doubled the number of trustees under 30 on charity boards.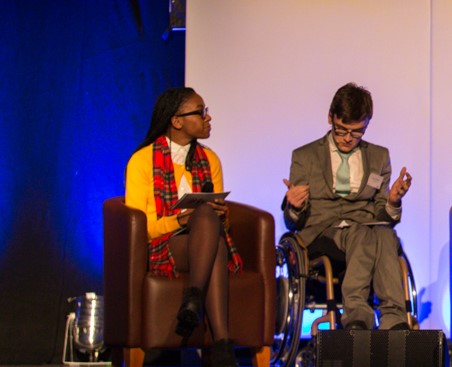 What they have done so far
The Young Trustees Movement has embedded real change in a short space of time since we helped them start life as one of their founding funders in 2018.
There are currently 268 board members involved with the organisation, as well as 168 current young trustees. There are also 295 aspiring young trustees and 136 employers that have joined forces with the Young Trustees Movement.
The movement supports both organisations and Young Trustees to navigate and change a system that is not currently representative. It focuses on overhauling a system that disproportionately represents older, white men.
"Being a trustee has taught me a lot about challenging biases. I've met many unlikely allies that have spent time and energy to bring me into conversations."

Cassie O'Boyle, Young Trustees Movement Champion
By empowering stakeholders to advocate for change, the movement gives organisations the tools to diversify their Boards, retain the Young Trustees they recruit and apply what they have learned.
The next year
Our latest round of funding will support the Young Trustees Movement to expand its work, both digitally and in real life.
They will develop their digital hub, social media and podcasts to reach even more prospective young trustees, build a new customer management system and expand work into Scotland and Northern Ireland.
The team will also recruit a third cohort of 15 to 20 ambassadors to lead on the organisation's strategic vision and run up to 20 ambassador and champion-led events in the next year.
There will be a continued focus on creating safe spaces for those young people with lived experience of being marginalised with people of similar identities. This is because it is important to focus on different aspects of diversity when recruiting Young Trustees.
Keep up to date with the Young Trustees Movement via Twitter and find out how you can get involved via their website, digital hub and championing the movement yourself by attending their next free training.
Our commitment
We're committed to developing the diversity of our own board, and recruiting young trustees is an important part of our work.
Our chair, Jamie Ward says:
"Diversifying Boards and leadership positions is integral to building a fairer society, and it is critical that charities lead in implementing and championing this shift.

We believe passionately in the work that the Young Trustees Movement, Getting on Board and Action for Trustee Racial Diversity are doing to tackle inequality in charity boardrooms. We'll continue to support and learn from what they do as we build on our commitment to develop a Board that truly represents the communities we fund, with a focus on the long-term commitment needed for sustainable change."